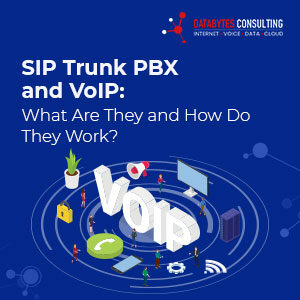 What Benefits Could a Firewall Offer to Your Business?
Nowadays, businesses are more connected and networked than ever on a global basis. The vast majority of companies have internet access, which makes carrying out several chores and conducting business much simpler. Unfortunately, although it's a good thing supporting millions of companies' growth, it also increases the risk of cyber-attack, network security and data theft.  
There is no protection in being modest regarding online risks in digital business. In the modern world, you can never be too careful about your company's cybersecurity. A firewall should be a crucial part of your network security plan if your employees utilize the internet.
Besides safeguarding digital assets and securing hardware, firewall software can prevent employees from visiting prohibited websites, filter web traffic, and more.
 Additionally, certain firewall configurations will notify you in the case of a data breach or incursion, enabling you to take immediate action to address problems and stop or lessen cybersecurity threats. 
This is crucial because a prompt response can significantly reduce the damage that a data breach or other cybersecurity issue causes.
What is a firewall?
A firewall is network security equipment that monitors incoming and outgoing network traffic and allows or denies data packets following a set of security rules. Its goal is to create a barrier between your internal network and incoming internet traffic so that hazardous traffic, such as viruses and hackers, can be blocked.
For over 25 years, firewalls have served as network security's first line of defense. They create a barrier separating trustworthy internal secured and controlled networks from shady external networks like the internet.
How does a firewall function?
In order to stop attacks, firewalls thoroughly examine incoming communication following pre-established criteria and filter traffic from untrusted or dubious sources. In addition, firewalls monitor traffic at a computer's ports, which are the entry points via which data is shared with external devices.
Firewall monitors the data that travels through them after placing themselves in the path between networked devices and the internet. There are essentially two kinds of firewalls for your IT infrastructure. A hardware-based firewall can protect many systems, but it can only observe incoming data. A software-based firewall can monitor data coming from inside the network but will only protect the device on which it is downloaded. We, at Databytes, know the importance of network security in your IT infrastructure and offer solutions that will revitalize the same for your company. 
Benefits of installing a firewall in your company
There are several benefits of firewalls for an IT infrastructure. The network security firewalls are crucial for businesses today for the following reasons:
Prevents Unauthorized Access
For the majority of small to mid-sized firms, having a business brought down by a cyberattack can be disastrous. Any illegal access to the system files could compromise other security features and disclose sensitive customer data. Installing a firewall in your IT infrastructure will alert your company about the attempt and give it some time to react before the problem gets worse and potentially disastrous.
Provides virus protection
Although firewalls don't function as antivirus programs, they contribute to virus prevention by ensuring that only allowed data passes across your network. Your firewall serves as the first line of defense against viruses by identifying and obstructing any network threats. Businesses should use firewalls to ensure maximum protection. Always ensure your firewall is updated with the most recent threat profiles, advises business owners.
Defend Your Business Against Hackers
Hackers most frequently use social engineering tactics to compromise company systems and data. In addition, they use many ploys to deceive gullible workers into providing them with sensitive information and insider information.
Firewalls can both detect and stop malicious incoming traffic. A firewall that performs both tasks in combination with hardware and software is also available. However, it is advised that you get a firewall that includes antivirus security.
Helps in Network Security When Employing Remote Workers
Today's businesses increasingly rely on remote workers who can conduct their business away from the main office. The issue with this in terms of your network is that it may become much harder to safeguard it once an employee leaves your ISP.
The connection between your server and your remote workers is secured when a firewall is in place. It restricts other users and prevents them from interfering with or accessing the shared data that your company and your remote workers are using.
Conclusion
The more security you can give your network and important data in today's corporate environment, the better. A firewall is one of the best protection tools, and your company's IT security plan should include one. This comprises network access control, anti-spyware, application controls, antivirus software, and device controls.
If you want to install a firewall for your business, Contact Databytes Consulting for Network Security Solutions now, and we will get back to you at the earliest. Our solutions are not just a one-size-fits-all and will be tailored to your organization's needs.